Satsang with Mohanji-Montenegro, Luštica Bay, 17.11.2019
PART 2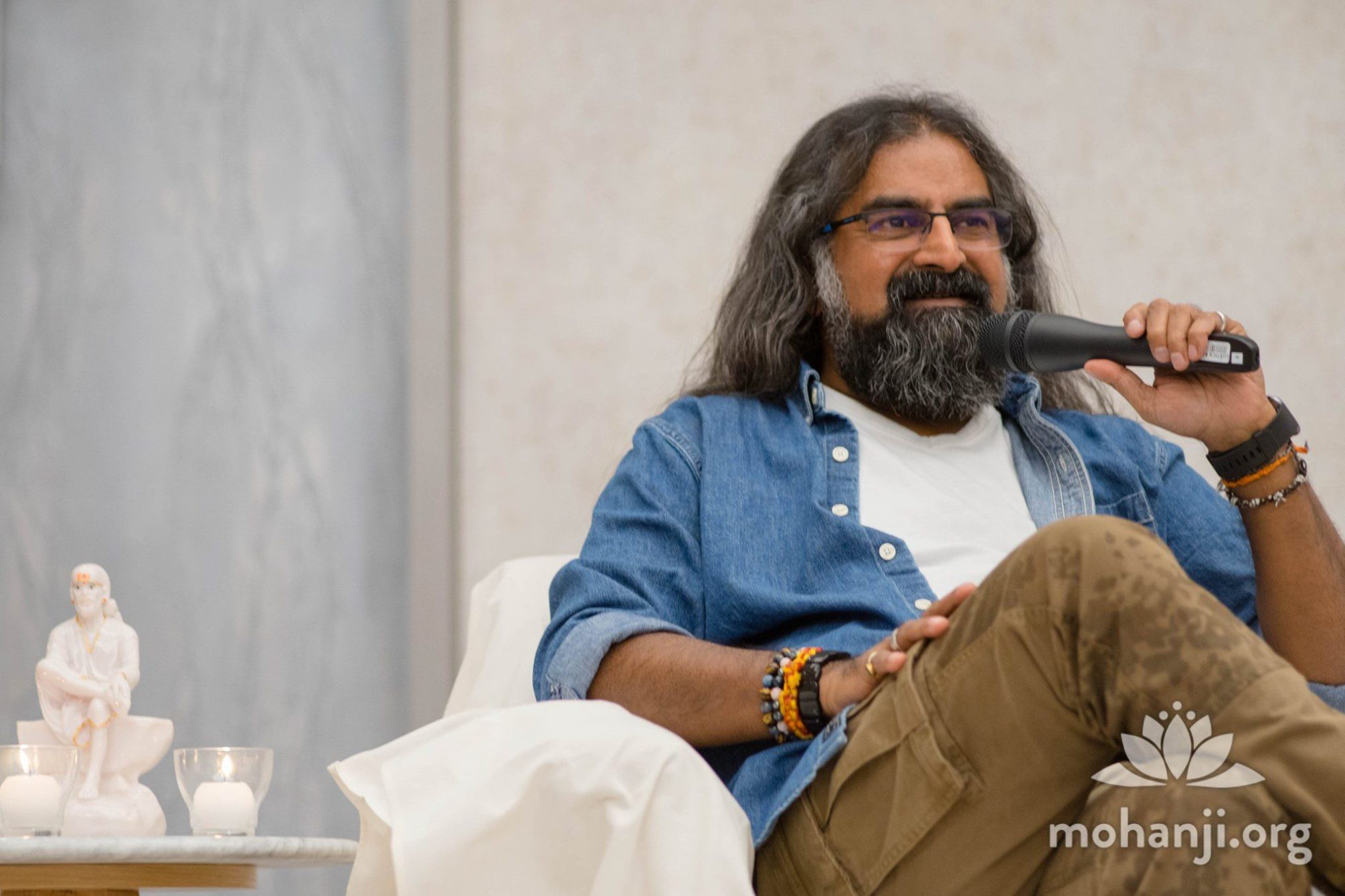 Q11: Is my spiritual path real, and should I dedicate myself to the gift that I have?
M: What is spiritual path? Every moment, what happens is spirituality, not doing something apart from that. We have a body and we all feel the body. Am I right? We have a body, we agree? We have a mind, do we? We agree or not, it's there. How do you know you have a mind? If you have emotions, you have a mind. Then we also have intellect, the analytical part. How do we know? When we start analysing, are we judging, that is also coming from the intellect. If you do that, you do have it. We also have an ego. That is definite, right? How do you know you have an ego? If somebody abuses you, do you feel hurt? Or do you feel nice? If somebody tells you, you look like a donkey, do you feel good? If you feel good, you have no ego. If you don't feel anything then you again have no ego. If you feel angry, then it is ego working. See, we call people fools, right? We call them, you are an idiot, you are a fool." Whom do we call like that? (Audience – to ourselves). No, to somebody who is not an idiot or a fool. When a person is actually an idiot we will not even call like that, because there is nothing to call.
So we have a body, we have the mind, we have intellect, we have an ego. When do you feel all these? When you are awake. When you sleep, you don't know its there. In a state of dreaming, you don't know whether you have a body, mind, intellect, or ego, you don't know. But when you wake up, you feel all these. You see everything happening. And in our 24 hours, we have a deep sleep state, where we don't know whether we are a man or a woman, we are like the dead. Have you ever thought, who is running this show? There is some energy in us, which is managing all these. For 24 hours it is all happening: various experiences, various emotions, various feelings, so many things are happening in every 24 hours. And, somebody is running the show. Are you with me on this?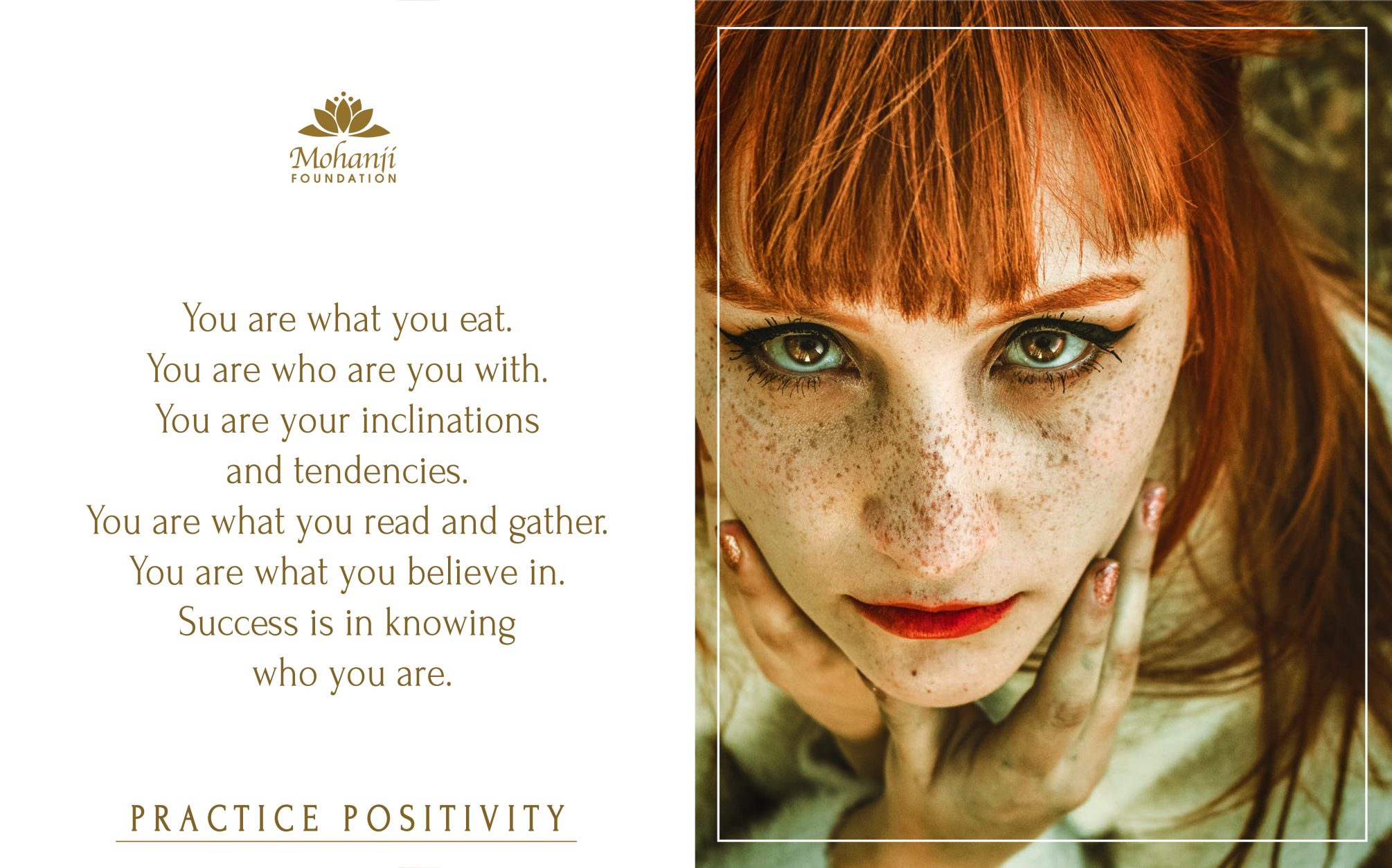 There is an energy which is activating all these: physical, emotional, intellectual, egotistical; something is activating all of these. That is how we are gaining experiences. What do you gain from this world? Experiences. It can be good experiences or bad experiences, forget about good or bad. What is it actually? Experience. These faculties are giving you experiences because of an energy which is operating through it. Otherwise, we have no experiences. Do you agree that we have something like that? We may not know the energy, right? But there is something which is waking us up, which is taking us to our dreams, which is making us deep sleep, experience all these. So, there is something going on. That awareness is spirituality. Very simple. Awareness of the spirit body, which is the energy body within us, within ourselves, which is activating our experiences, that awareness is spirituality. So, we are all spiritual.
Nobody has to give you spirituality. We have that inside of us already. We do have it. Nobody is giving you from outside. You are only becoming aware of your energy which is already inside in you, and that awareness is spirituality. The more and more you go inside and see this, the more spiritual you become.
How do you know when you deeply connect to that energy? How can you connect to the energy part of you? By being aware. Very simple. How do you know whether you are actually connecting? When you connect deeper and deeper into your own energy, what experience you will have? Less thoughts. More feelings, you will have more feelings of yourself. When you have less thoughts, there is more peacefulness. When your mind is more peaceful, you have a high level of clarity. When you look at something, you will see through that thing. Because you are fully focused.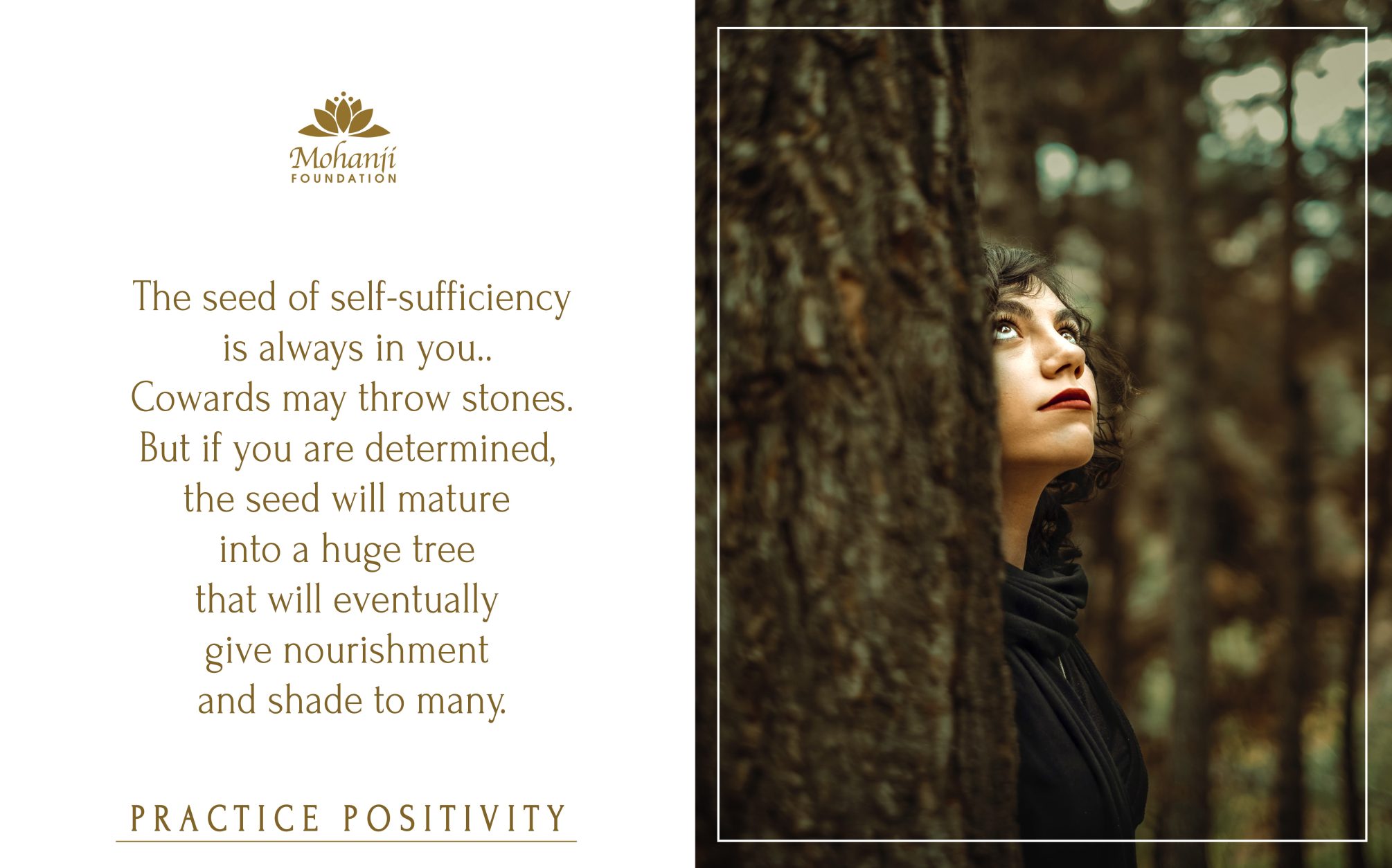 Do you know why our experiences are sometimes not very fulfilling? We have experiences but we don't feel contented. Do you know why? Because the mind is scattered. The mind is not fully there. Otherwise, when you are doing a job or doing something if your mind is fully focused on that, your experience will be very good. Good in the sense that whether it is positive or negative, you will have a complete experience. Sometimes it's sorrow, sometimes it is happiness. But, when you are fully in that, that is fulfillment. That is completion.
True spirituality is your marriage to yourself. It's a deep relationship with yourself. You don't need any help for that.
When I used to practice, in the early 2000s, I used to wake up every day at 2.30 am, because I used to work for a company. I had a job to do from 8:30 to almost six o'clock. During that time I worked for money, but the night was mine. But because of the profession, sometimes travells, sometimes parties, all those things were there. But, every day, I get up early morning at 2:30; then take a bath. I had very short hair,so it was easy to take a bath; now it is not easy. Then I sit in a room, which I created for myself, just one lamp, nothing else, connecting to that and I used to connect to my own energy. Just like I said , I just tried to be inside, just to feel. My point of connection was my spine. Because we are always focused on the front: eyes, nose, everything is focused on the front. We hardly remember the spine unless we have a back pain. My whole meditation was: I connected to my spine, I feel the spine, and I sit like that for five hours, until 8 am. Everyday. After a while, the whole thing started changing. Awareness shifted. I was the head of the country. I sit in the office, I see myself doing my work. No anxiety, no fear, no stress, no ownership of action. And serious situations I faced. But I overcome all that. This is the experience you will get when you marry yourself. That marriage will last forever.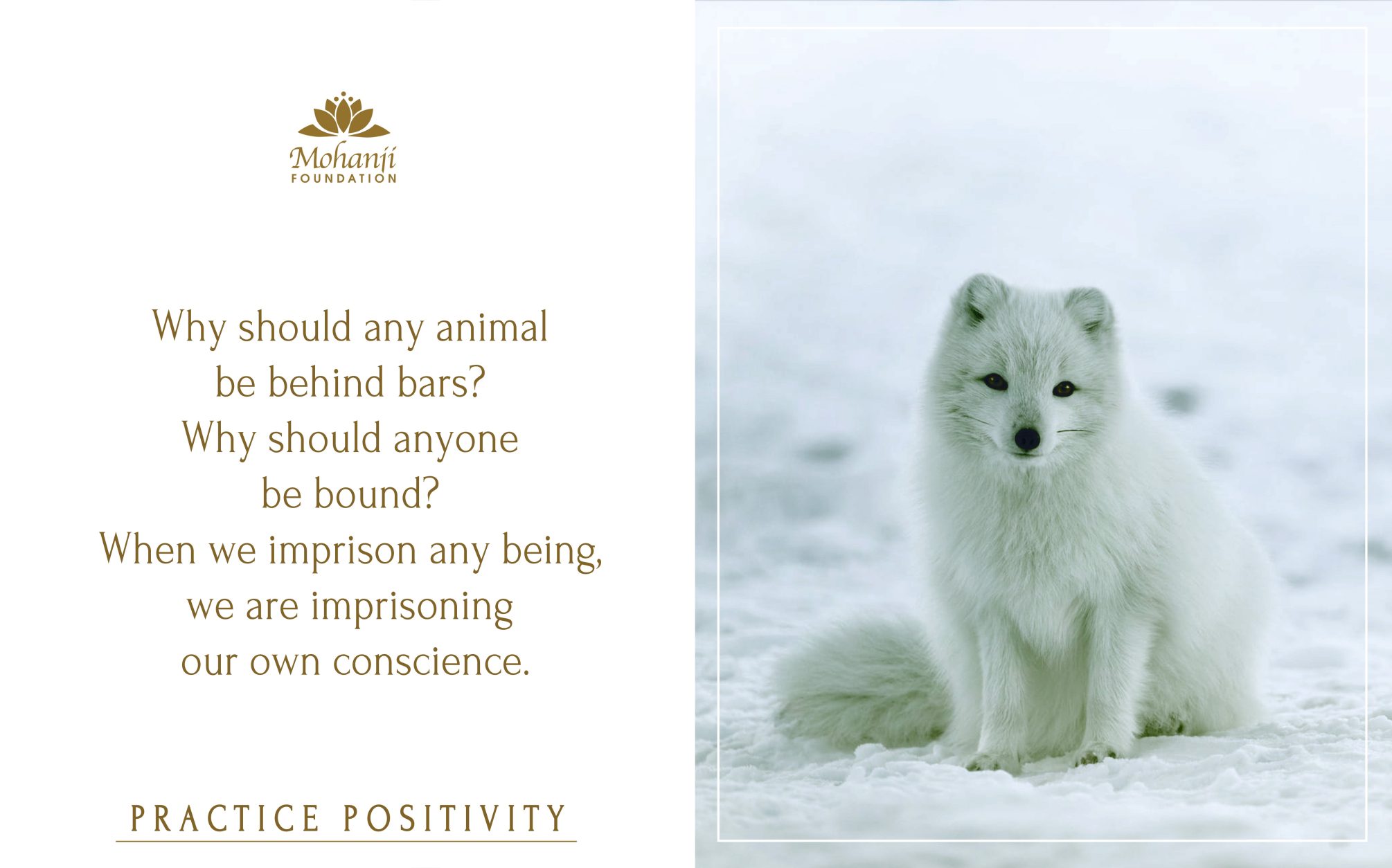 You wouldn't even believe how powerful we become when our body, mind, intellect, and ego are all together. Because they are scattered, we don't know. The mind is scattered on a lot of things, things of the past, many anxieties about the future. The mind is all over. Past and future, less in present. Intellect is busy analysing things. Am I progressing, is this ok, all those things. Ego – looking at the people if they are respecting me, accepting me, this is the problem. Everybody is busy with their world. We are all everywhere. When you look, you don't see. Because your mind is not there. Eyes are looking, but the mind is not there, so we don't see. When you bring everything together, when you look, mind, body, intellect, ego, and spirit, everything is looking. Imagine that power. It's intense and powerful. Every experience becomes powerful. Then you don't want a repetition. You will experience that 100%. Every point in time. Whether it is happiness or sorrow, 100%. Imagine a life like that. Every moment we are being 100%. Because body, mind, intellect, ego, and spirit – everything is together. Nothing is scattered. The past is finished. Future – whether it will happen, we will see. Right now, what we have, we do 100%.
If we live like that, every moment is powerful. Living in the moment. It happens by itself. We are not planning like that. We are not thinking like that. It happens.
Did you understand? We are all spiritual. We cannot be otherwise. The problem is that we compare, or we are thinking that religion is spirituality, that is not true. Spirituality is your connection with yourself. Religion is a road map to attain or to realise God. Religions are road maps to realise God. But spirituality is your relationship with yourself. These are two different things. If we continue between these two, we will not understand the story.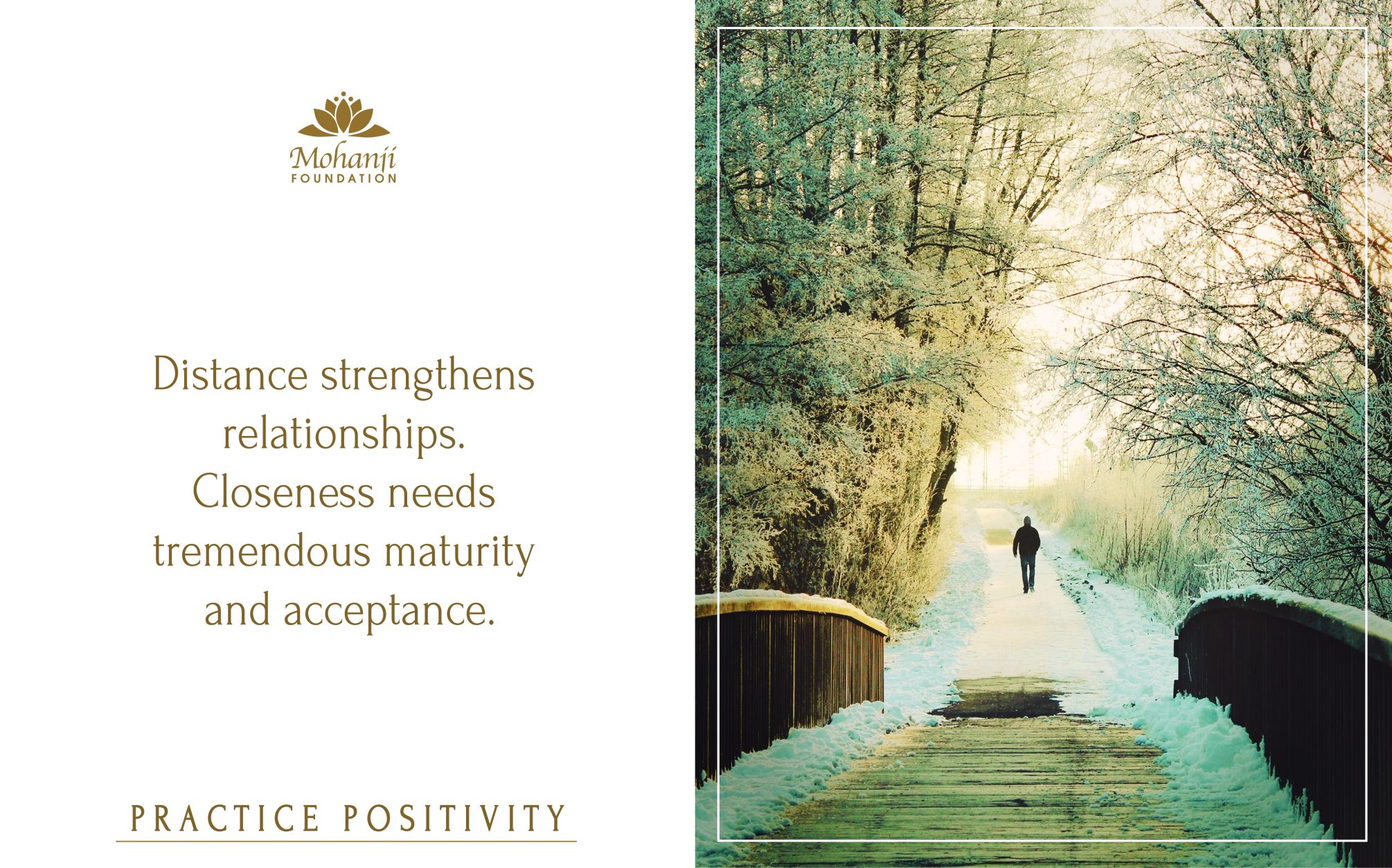 Q12: How to control emotions and our attitude?
M: How to control emotions – I would say do not try to control emotions. Be aware of them. Do you like somebody controlling you? Nobody likes it. What happens when somebody tries to control you? How do you feel? Suffocated, angry. The same things happen when you try to control your emotions. It becomes suffocated. When you suppress something, any emotion for that matter, when you push it down, its like a spring. When you take your hands off, what happens? It bounces back. It's important that we accept those emotions as they are part of us. Anger, hatred, jealousy, all those things. If it is inside of us, we don't know what is the reason, it doesn't matter, whatever is the reason. If you have them, first and foremost, you need to accept them, ok they are all there. They are all my companions, partners in life. First is you accepted them, they are all sitting there. They are sitting with me, walking with me, sleeping with me, no problem.
Second level – why should I feel them? I didn't ask them to come with me, but they are with me. After acceptance, you are not supporting them. So, what happens, when you become angry? You watch yourself becoming angry. You are becoming angry and enjoy that feeling. When you start accepting your anger as it is, it will come and it will vanish. But, when you have ownership of anger, when you actually become angry, you will know that you will become weaker. You become very weak. When you accept it, ok, this man is getting angry or this woman is getting angry or Mohanji is getting angry, I am seeing myself getting angry. But I know that I am not the anger. How would it feel? It will be very weak. Just like a mother telling a child, "If you don't eat medicine, I'll punish you." Mother is not angry with the child, but the mother is concerned. The root of that anger is love. When the foundation of your anger is love, it has purity. If it is anger out of disappointment, there is an expectation. Disappointment – anger. That is not pure, because there is an expectation. But if the expectation is not there, and it is love, in that case, that anger itself has purity. It is not sustained anger. It comes for that purpose, for intensity, and it goes. Just like a wave coming from the sea. It comes out, it goes back. It always comes like that.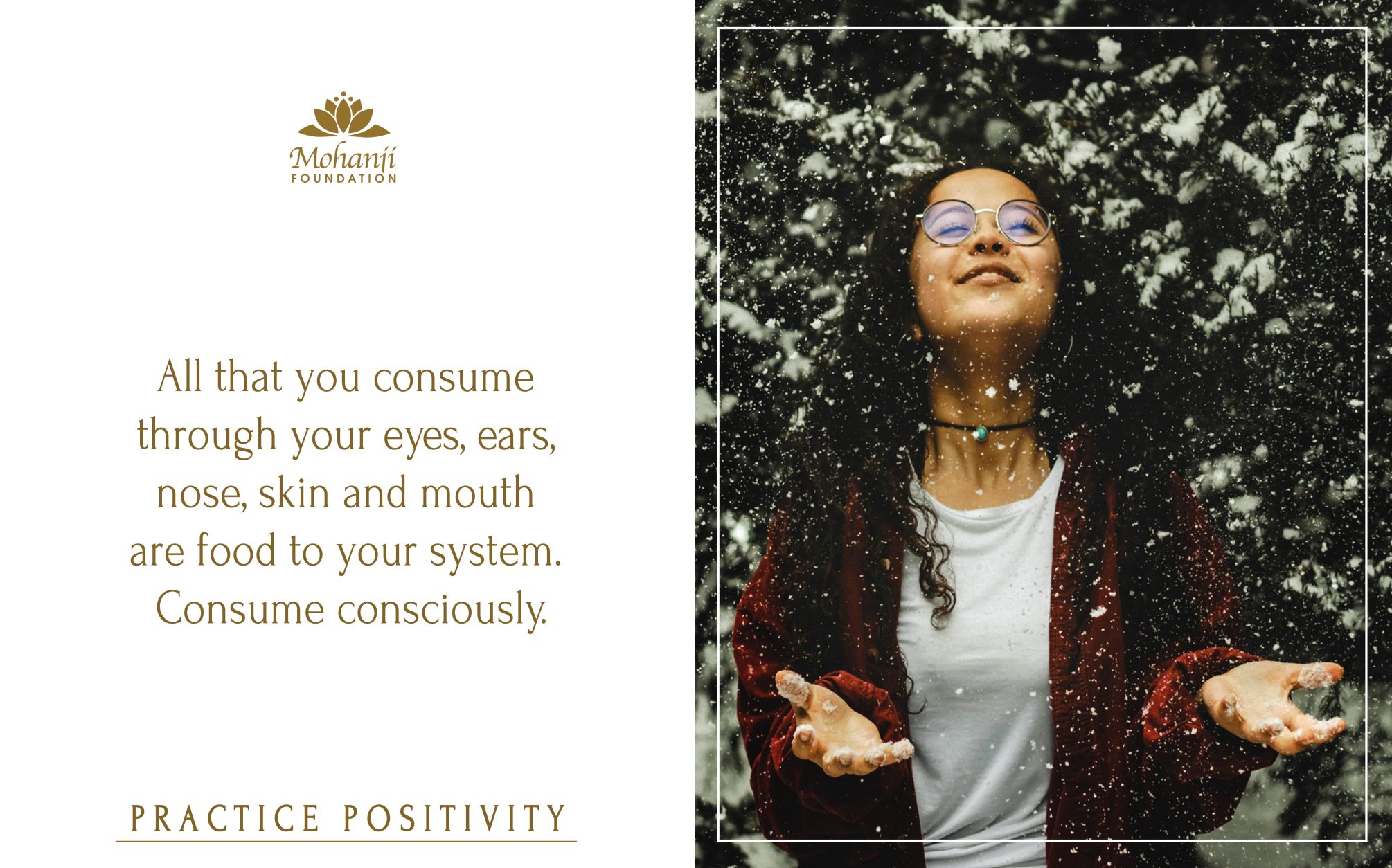 The answer to all your questions is very simple – it's YOU. If you have a lot of emotions, ask yourself, "Have I accepted myself?" Don't try to heal your emotions, let them come and go, no problem. But – acceptance, you have no choice. If you accept yourself 100% today as you are, freedom starts now, then you will start living a life. Otherwise, you are existing, with all the baggage. But if you accept yourself totally, with all your weaknesses and all your strengths right now, you will start experiencing freedom. You will start living, not existing.
What is the clear sign of accepting yourself? You will not compare yourself with anybody. There is nothing to compare. You will accept yourself as a complete creation. If you did not accept you will think,that guy is better than me, or I am not good enough. Complexes and all those things are because of non-acceptance.
Please understand, that you are incomparable. You can't be compared with another person. All of us are unique. We have our own uniqueness. That is our signature.That is not comparable. If you really, really accept yourself, you don't worry about any of the emotions coming and going, because they will all come and go, but the level of acceptance will be above everything. How do you manage your attitude? Some people have tremendous attitude. And that isolates them completely from the society. How do you manage that? Any idea, suggestion? Gratitude. Have gratitude for everything. Gratitude for being alive, gratitude for breathing, for digestion, shelter, cloths, be grateful without reason. Your ego and attitude will obey that behaviour. Gratitude is a very powerful thing, very, very powerful. It's the opposite of ego and pride. Gratitude is very good medicine that you can eat every day. I believe that your spiritual progress will be very fast if you base it on gratitude.
When you go deeper and deeper into silence, you will start experiencing realities that you don't normally experience. Sometimes you become very egoistic, "I am better than the other people. I can see all these things. I have all these powers." That is dangerous. That is the time when you start falling.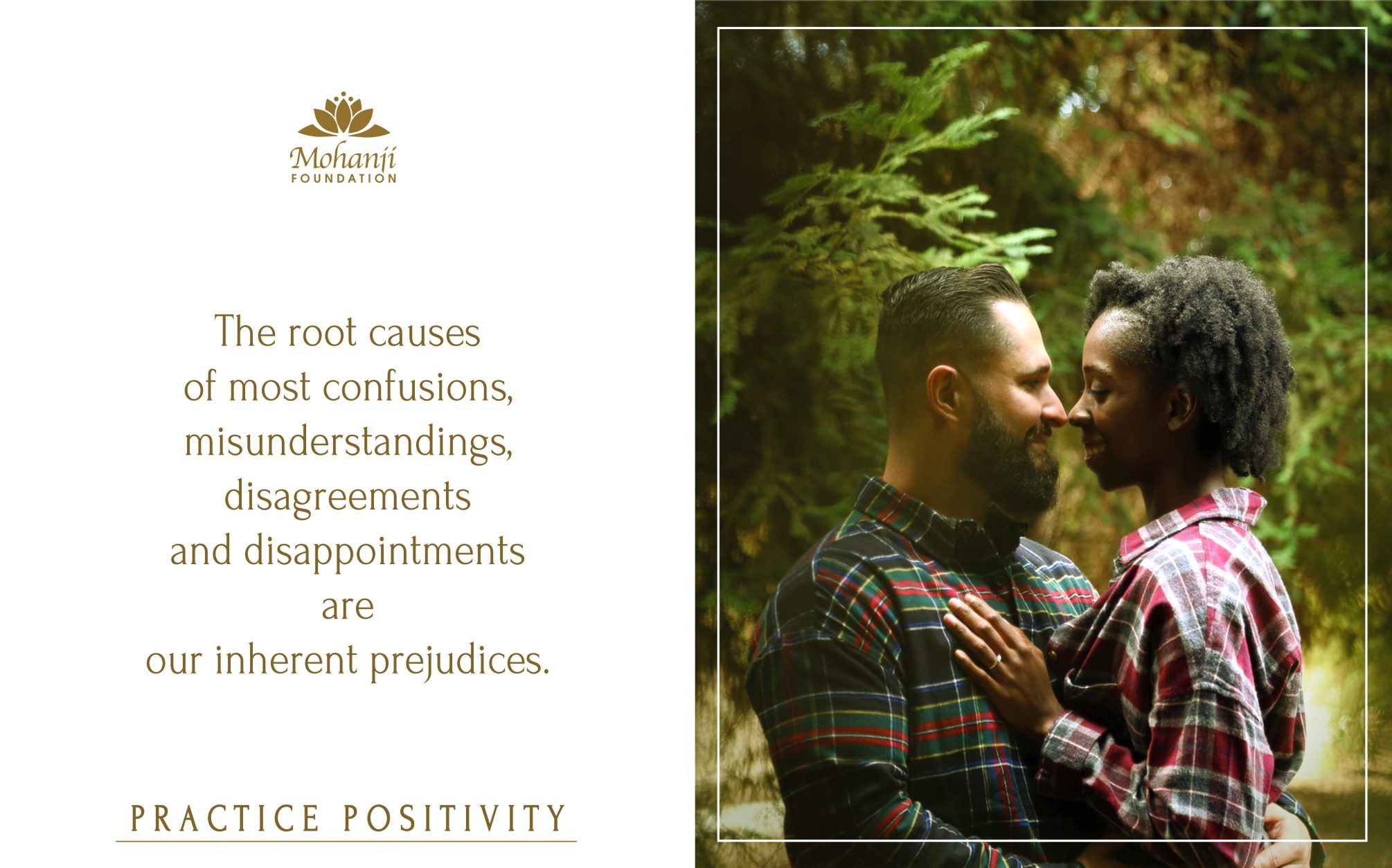 When I was going through these experiences, before something happened, I knew it will happen, and it happened. I decided, ok this is now not a good game. Because I may become very egoistic. And I will start falling. So what I was practicing was, one, gratitude and the second was insignificance, which means I am not important, not special, I am ordinary. It maintained my practices. It didn't affect my practices. Third thing, I didn't discuss my practice with other people nor I told what I was experiencing. So that nobody could inflate my ego or pull it down. I never spoke about it. I never discussed. When did I start speaking? Six or seven years later, after I settled down in my practices. Until then, I didn't speak. I was not available to the world. So, everybody needs some time. We all need time to settle down. All of these things will happen. Because awareness changes, it shifts. You will have so many different experiences, and if you become too eager to tell people, everybody will shut it down.
Q13: Do you believe that you have crossed the border of suffering? Do you think you are one with God?
M: I think it depends on how you look at me. I was saying in a television interview, that I went through a series of tragedies at one time in life. In 2000 I lost my daughter, then I lost all the money I had which I invested in a property and that man ran with the money. All my materials got stolen. Whatever I had at one time, I didn't have in another time. I was pretty much naked and totally alone in the world at a certain point in time. After having everything and reaching a certain level in my work, I was the head of the country. At that time, I had lots of friends. My position was good, money, social status, everything was good. Then everything went away. So at that time, when I used to call some friends, they wouldn't pick up the call. So-called friends, people who were friends with me, they wouldn't take my call, thinking I would need money or support from them. Then I stopped calling. But that was good. That is what I was saying in the TV interview, I didn't complain. I understood one thing. At the end of the day, your only true friend is yourself. Other people come to you, when they need something. Mostly, not everybody. There are some people who really stand by you even in your worst times. There are people like that. And I try to be that person for everybody now. I stand by people when they are in their worst situation. Because I learned it that way. I experienced it. Then later on, I got a job and I became a CEO of the company, I got all these people back. They all came back. This is very interesting this was a case study for me. I understood life. In every situation, there is something to learn.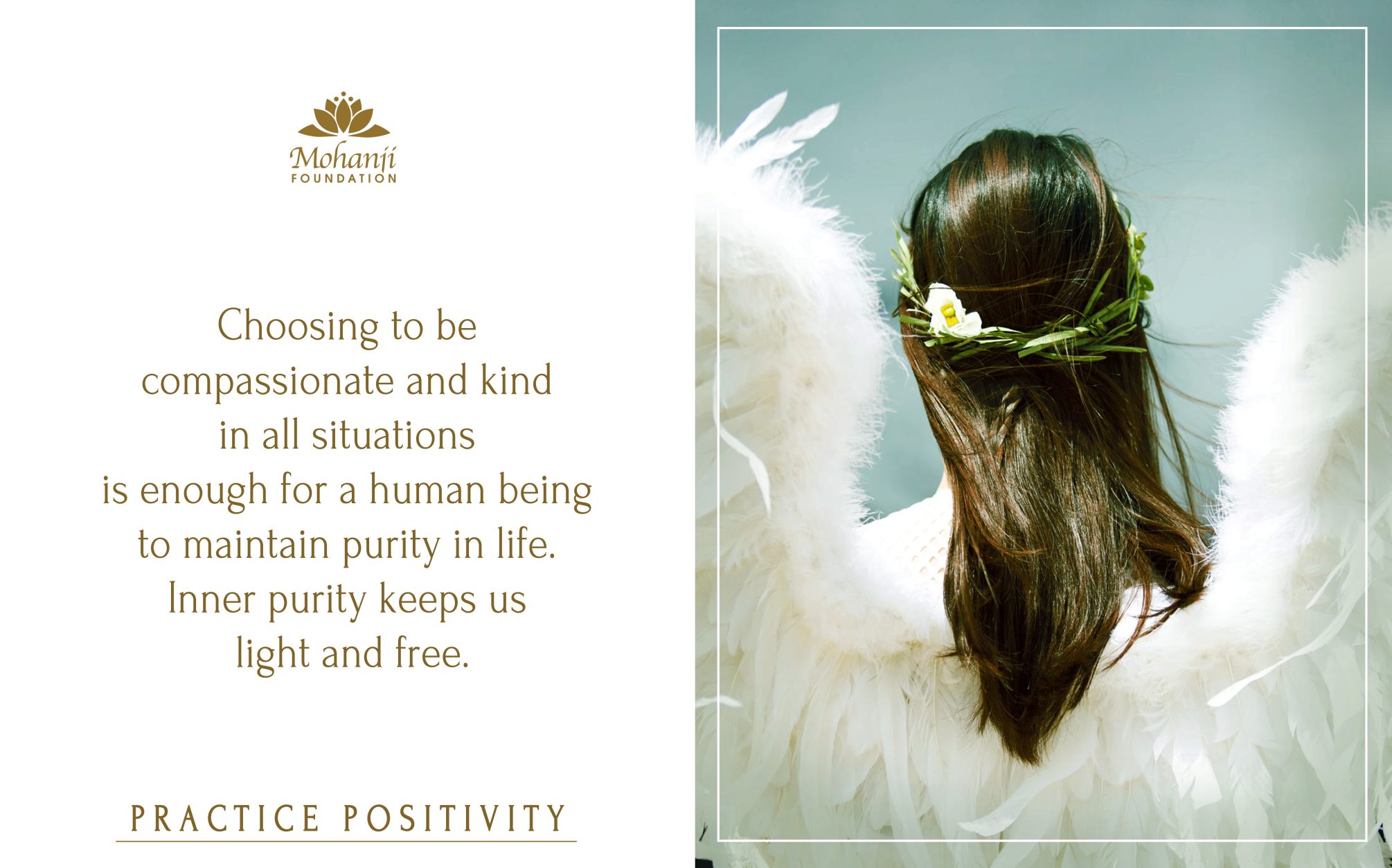 If you stop resisting and complaining, you can learn so many things from life. These are real lessons. I really believe it was, if you really want to become a great ornament, you have to go through fire. Gold is beaten, and put in fire, melted before it's made into an ornament. Everybody has their parts. I decided one thing: I will never leave the hand of somebody when they are in a problem. If they are successful and they don't need me, this is ok, I'll leave them, I allow it. I don't leave anybody. But in the weakest time, when you leave somebody, your integrity is a big question mark. I remain solid and stable, that is probably why a lot of people are coming to see me, wherever I go. I believe they see stability, they see consistency. I feel there are no fools in this world. There are no idiots. People have awareness, they have eyes to see. They see truth. Whatever you try to pretend, they will see the truth. I don't pretend, I just present myself, and people connect naturally. This is what I like. I do not tell them I am close to God more than they are closed to God. Nor do I tell them I am a realised Master, I just say I am one of you. I am your friend, you can talk to me if you like to talk to me. I am always with you. This is my offering to this world. That is all I can do. I remain stable and that is the only thing I can do. There is a lot of hardship before you reach a certain level. Which level, we don't know. What will happen tomorrow we don't know. Today is our reality, we do the best today. That is all we can do.
How do you know the operating level of another? By their range of operation. For example, you have a night light, that can probably illuminate this room. But if you have a flat light, you can see something a mile away. A person becomes a power when he is fully aligned. His range of operation will spread all over, which nobody can deny. So, there is no need to ask somebody where they stand, look at the person and their level of operation, many people are operating from the mind level. Many people are operating from an intellect level, and so many people are operating from the ego level. When you cross over all these levels, then you become everybody and everywhere. That's a sign you can depend on. Because I can say whatever I like, how do you know I am not lying? This is how you can understand somebody's operating level so you are not fooled.
Q14: Did you cross the line of all forms?
M: Of course.
Q15: How to become peaceful within?
M: I answered that question. Self-acceptance. Accept yourself. Totally, with all your weakness and all your strengths.
Q16: How do I channel the creative energy from the second chakra? What to do when there is excess of this energy? How to transform it into spiritual energy?
M: You don't need to transform any energy into another energy. When you engage yourself into activities of positive nature, when you deliver more to the world and to the earth etc. then that energy automatically gets channelised. Each chakra is a regulator. It regulates each aspect of you. For example, the second chakra regulates the water aspect in your system. So everything to do with water of your body, it has its role. And 80% of our body has water content. So it has a big role. When you channelise your activity for a selfless purpose, automatically the second chakra will align.
Q17: Why it is difficult for me to meditate, and how to start meditating?
M: If it is difficult for you to sit down and meditate, don't do that. Instead, what you do is make sure all your activities happen with your mind being present. That is good meditation. In every activity you do, let the mind be there. No unconscious activity. That is a good way of meditating. Then you bring yourself to yourself.
Thank you!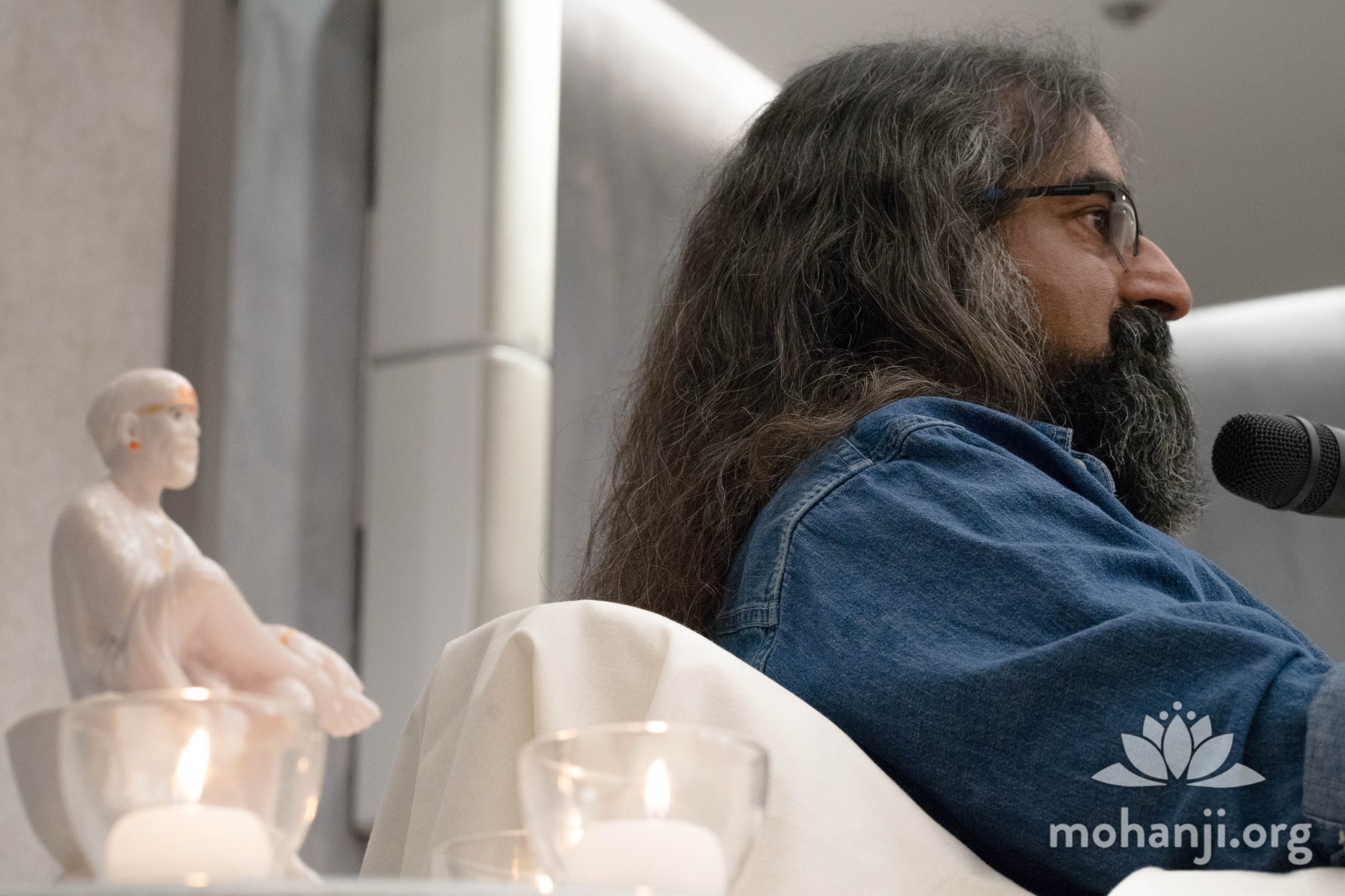 Transcribed by Nada Rakovic
Proofread by Shyama Jayaseelan