Imagine we live about 80 years, about 29,000 days. Most of our time, on Earth, we spend on personal preferences and personal likes and dislikes. We do not really spend time for the sake of the world. For me, effective life is the time that you spend for the sake of the world. About 90% of the people of the world only live for themselves; eat, drink, sleep, complain, that is the kind of pattern. Otherwise, you can see the usual pattern; a child is born, goes through education, gets a job, gets married, builds a house, settles down, has children, later they have children, and so on. It is the usual cycle of life, the usual pattern. At no point in time, do we ever think, "Is this exactly what you want to do in life?" To cover it up, rather to have some difference in this pattern, we go for addictions, we develop some habits, and those habits become addictions. And then we feel comfortable because we have a diversion from this usual pattern. But that's again, negative, you're not doing anything (positive). You're just getting stuck in this run of life.
So I would call effective years as the years when you existed selflessly, that means, when you lived your life selflessly, for the sake of the world. So when you wake up, you wake up with gratitude that you're born here and are alive; you will feel good. "It's good, I'm alive. Let me do something for the earth." That itself will provoke you to do the right things. When I say right things, I mean something that is unselfish. At no point in time, does anyone tell us that everything you get from here, you have to leave behind. Including your body, everything has to be left behind. You can carry nothing when you die; not even a pebble can be taken from the earth, everything is left behind. If that clarity is there, you will be more and more interested in doing something for the world. That will earn you much more grace, much more spiritual revenue with much spiritual energy, revenue, Grace. That's worth it.
When you live selflessly, it is worth it. When you go to a Master or God or temple or church, what do we ask for? We ask for something that we don't have. We decide that we need these things to be happy. We always complain, what I have is not good enough. We need more. We need something different. We are always in that mode. We hardly appreciate that we are breathing, that we are living, our stomach is working well; we have food to eat and a place to sleep. We hardly think about these faculties and factors. We just live our life. And then at some point in time we wonder, "What am I doing here?" Then, come disappointments, and behind every disappointment, there is an expectation. We expect too much from the Earth. But we don't give anything back. So according to me, the effective years period is a time when you needed nothing from here, and you decided to give everything to the Earth.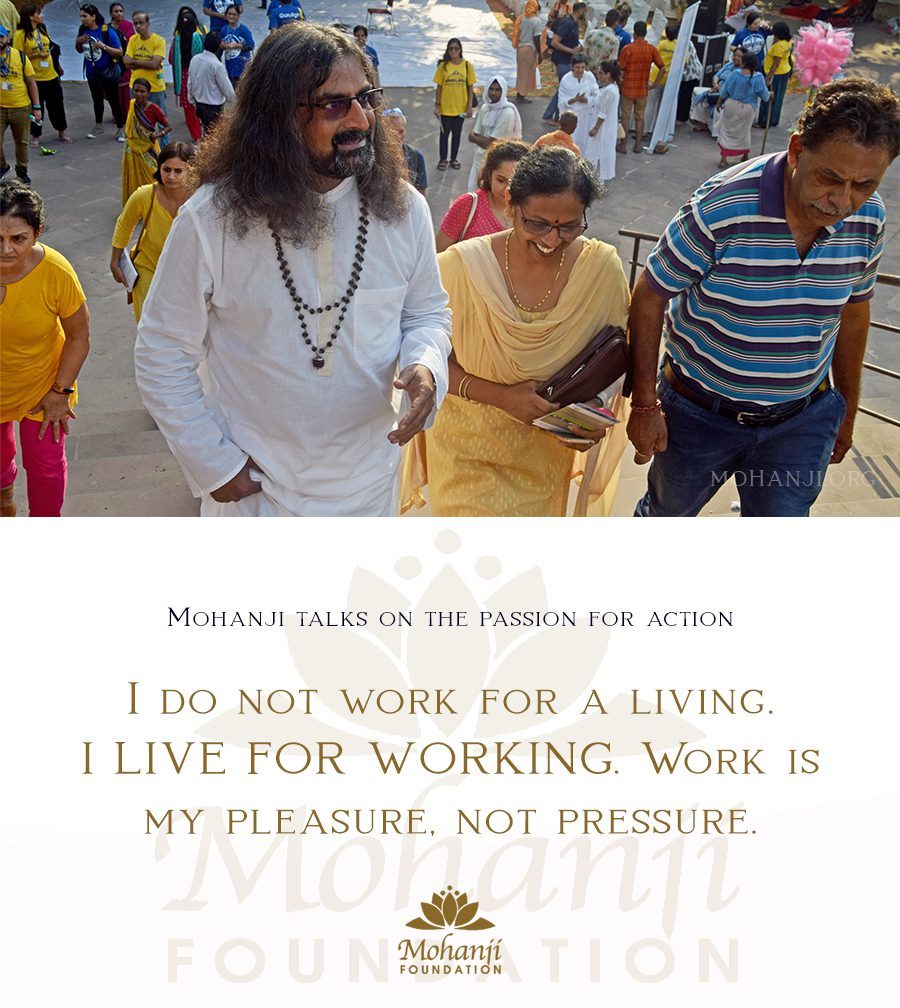 Jesus had about eight effective years. That is what created Christianity. The intensity of those eight years created a religion. If you look at Shirdi Sai Baba, almost his entire existence was effective. He hardly did anything for himself. You can see various masters in India, who wanted nothing from here, but gave everything to the existence, to the world. This is effective years. So if you start looking at the effective years of your life, or even effective hours of your life, it will make a big difference in your life. You will stop asking for anything. When you stop asking, you do not entertain poverty consciousness. Whenever you ask for something, you are saying that you lack it, you don't have something.
Whenever you repeat that you don't have something, you are expressing poverty, lack of something. Instead what will you say – "Thank you, I'm grateful. Thank you for allowing this existence. Thank you for the incarnation. Grateful, I'm being used for something." So everything that you will say will be positive and purposeful.
On another note, where does the inspiration come from, against adversities? If it is a selfish desire, if it is something for you, it is something like cats and dogs; we see how they are always trying to snatch something from somewhere. In fact, whatever you're eligible for, will come to you , because you earned it. This is the truth. The truth is that whatever you're eligible for will come to you. Whatever you're not eligible for, cannot come to you because you can't handle it. So we think that we need all these different things. And largely, our lack of peace is connected to these desires. We pitch our desire, based on what we see around, all the time.
If you only think about your needs, all of you will be satisfied, in fact all of us will be satisfied. Food, clothing, shelter, medicines, healthcare, these are all fine. That's not where our dissatisfaction sits. Our dissatisfaction usually sits on something which is in another person's hands. We are asking for something that we don't have. And we believe that this is exactly what we need. You see the queue in front of mobile phone shops, when they release a new model. After you buy it, how many days you will be happy with it? After a few days, you're waiting for the next model. So that is our level of fulfillment, fulfillment quotient. In contrast we are happy with what we have, and we decide to give whatever we can to society. I always say this, if you really think you're a citizen of a country, only look at how much you're giving to the country; not what you're taking from the country. We talk about rights all the time – it's our right, we should have this, and we should have that. But we never talk about responsibilities.
Passion comes with purpose. Passion means the power of action. It becomes solidified. A solid purpose gives solid motivation. If you are clear in your life with what you want to do, you will be motivated, and you don't need anybody else's motivation. Even if people go against you and speak poorly about you, it's their opinion. They are just opinions. You may have nothing to do with it. You will still be motivated. And that motivation is what drives all these masters. That's what creates legacy.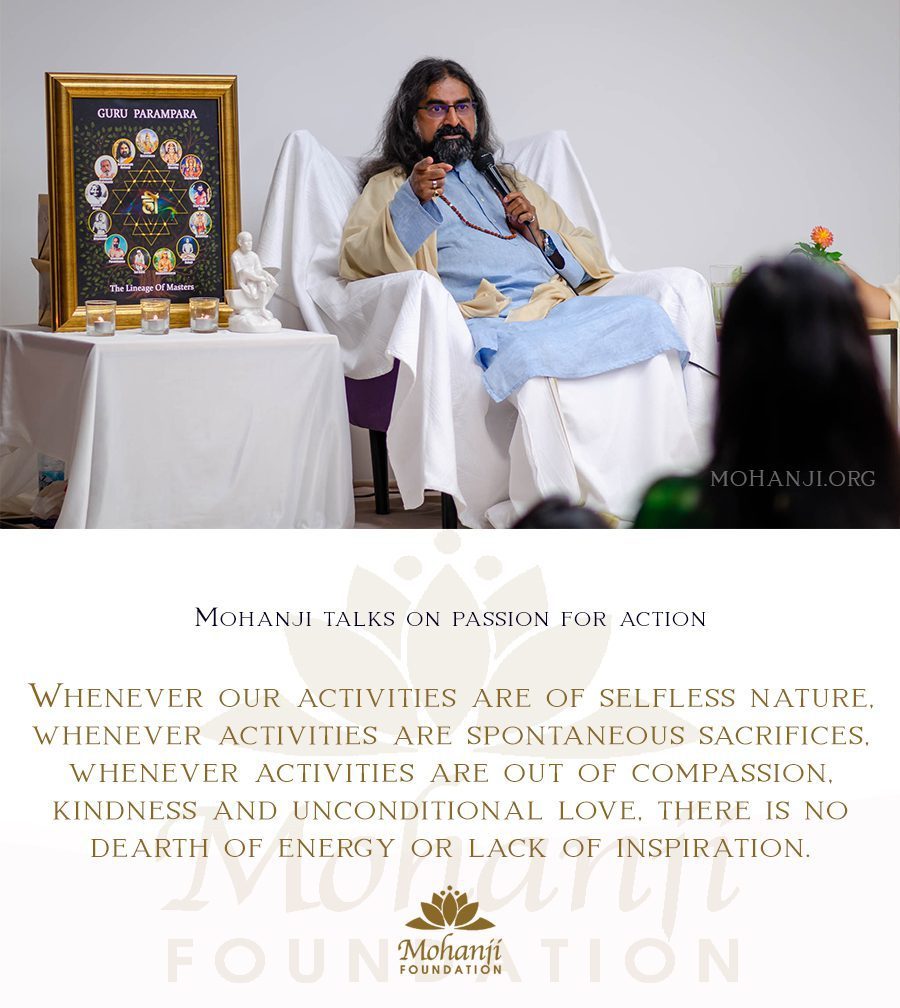 Self-motivation – self-motivation should begin with self-acceptance. We should accept ourselves fundamentally, as a pure and simple incarnation. Maybe we have a lot of good in us or we have a lot of bad in us. All are mixtures. Nobody's perfect. We can be good and we can be bad. There's no problem. It's fine. And then your purposefulness will shine forth and you will have a passionate life, a life of power.
So effective years are very important.
If you look at your effective years, you will start understanding that you are unique. Otherwise, you will never know that you are unique. You may not feel it. You may not feel you are unique, because you are trying to be one of the lot, be one with this society, trying to become exceptional in the society and society usually looks at how much money you have or what's your position in the society. But if you keep giving to the society, sooner or later, society has to recognize you. Society will recognize. They have to recognize. Glory happens when you give more than you take.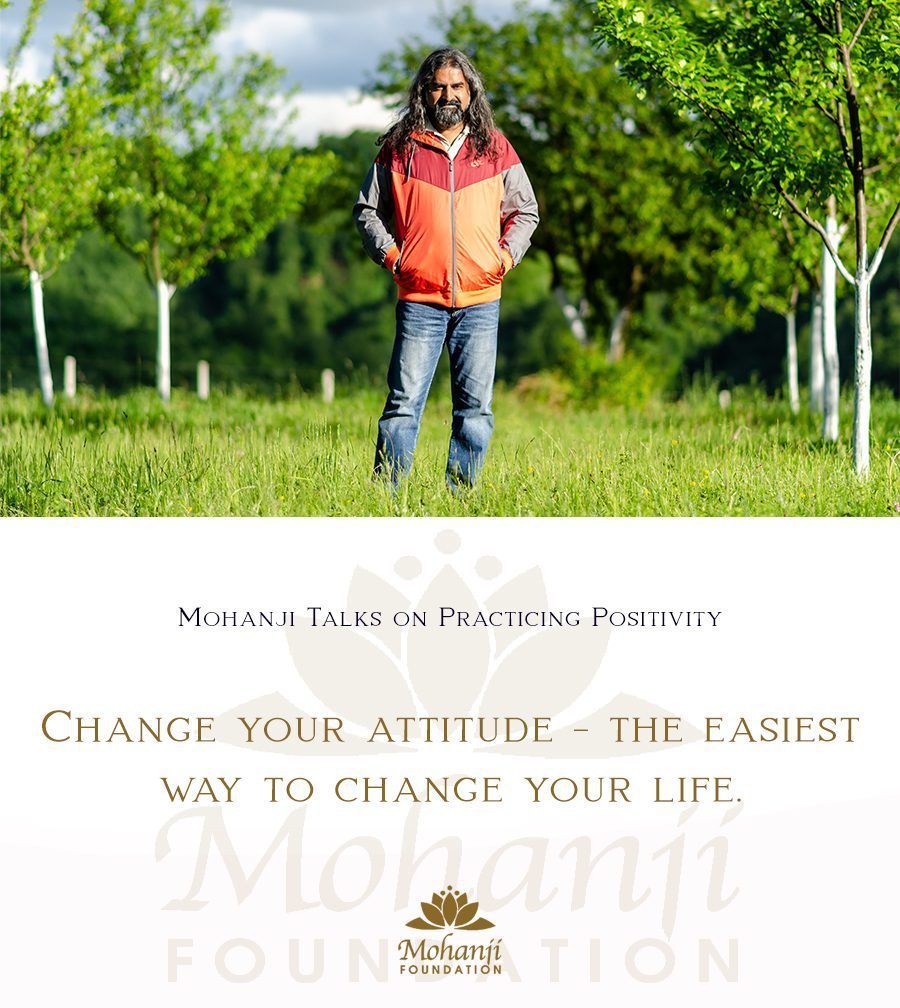 Transcribed by Kishore Mundanat
Proofread by Vidya Rajagopalan