Dears,
I received a beautiful message today which I instantly felt inclined to share with you. One old saint conveyed this message to me through a friend who visited him. The message is
Q: "M, you know the truth and you are not afraid to tell it. This will make some people uncomfortable. Some ego will be hurt. Some may leave you. This is fine. This is their loss. But, tell the truth anyway because your path is that of purity. There cannot be any pretensions here."
This sums up my existence in a way. Many a time have I experienced alienation because I chose to stay with the truth and articulate it without dilution.
In the path of liberation, one has to stay with the truth or else, decay will happen. Decay of character leads to decay of conscience.
There is no harm in performing a difficult task (difficult for the mind and ego) for the general good of the people or the world. If the intentions are pure, even if alienation happens, one should go ahead. If intentions are of selfish nature, decay must happen.
Truth is often bitter. In today's world, we prefer to hide our head like ostriches in the sand called internet and pretend that we are fine in the virtual world. We post quotes of others and post pictures of ourselves and our families and indirectly tell the world, "I do not care about the world.
Only me and my family exists" or " I am also as knowledgeable as you will accept one to be. I am not a lesser being". Clear signs of insecurity, self-centeredness, ignorance, tamas! We choose to hide our own personal experiences, personal truths and conform ourselves to the socially accepted relative truths and make ourselves and others believe in our pretensions. This hinders our progress.
We hate to accept bitter truth and we tend to remove true friends who articulate truth from our "friends" list. When we cannot see reality, we blame others for our incapacity! We deny miracles of our existence because of our incapacity to accept them. We even deny God at times, because we cannot comprehend God.
When man becomes so secluded, the world which is like a mirror ignores him and leaves him alone. When calamities happen in his household due to stagnation and isolation, or being in the self-created comfort zone of the artificial world for too long, or because of losing in touch with reality or even because of acquired decay and tamas, one witnesses himself in the depth of despair and depression.
One professional psychologist whom I met at the lounge in an airport told me "Business is good. Thanks to the internet. Disillusionment is very high. Youth has lost touch with reality and pretend that nothing exists beyond the virtual world. And when reality strikes hard and they cannot handle truth, they come to me." This sums up today's life and lifestyle.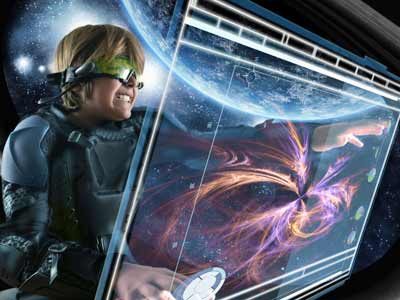 There is no hope for salvation here. No salvation because that is the reality that they chose to experience. They never listened to the cry of the world outside themselves. They never even listened to the cry of their own kin, because they were so overwhelmingly engrossed in virtual realities and pretended lifestyles. If you tell them the truth, they will destroy you, they will spit venom.
They never do anything to expand their consciousness, to evolve, to touch the truth. They never do anything to embrace the world with selflessness, unconditional love. Even if they do anything in the outside world, that would be because of their inherent insecurity and as an attempt to safeguard themselves from rainy days.
They never realize that they have lost their sunshine long ago. They hate truth. Instead, choose a shrunken world of expectations and pretensions. Life becomes perpetual agony. They become useless to the world.
I urge you to use this blessed life of yours to elevate yourself to the highest. Take care of your family, you must. But, also take care of the world the way you can.
I wish you fulfillment. May your life be truly COMPLETE.
Love You
M